Tangy Lemon Cheesecake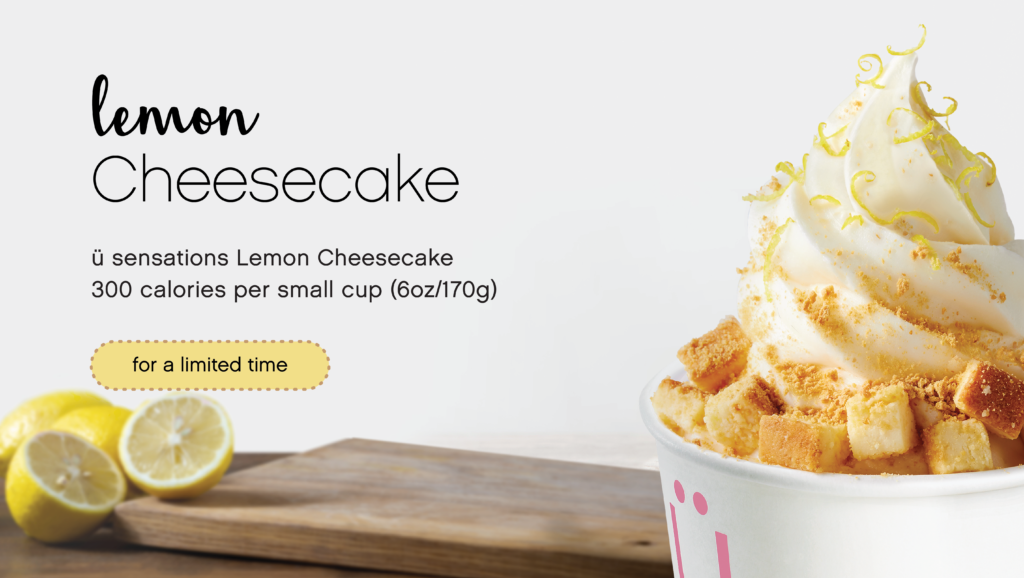 Are Ü a lover of all things cheesecake? Our new ÜSesnation, Lemon Cheesecake, is everything you would want!
Made with real cheesecake pieces and lemon juice, this dessert is incredibly refreshing and tangy!
Jump into this season with this amazing, fresh frozen yogurt!
No comments yet.
RSS feed for comments on this post. TrackBack URL
You must be logged in to post a comment.